versatile charm
Champagne Lustre
Immerse yourself in opulent simplicity, explore the allure of statement designs, embrace the grace of pearls, and wander through the bohemian charm of a truly antique touch where every piece shimmers with the charm of champagne crystals making these neutral tones versatile to blend perfectly with your look. Each piece in this curated selection unveils a unique facet of elegance and sophistication, ensuring there's a perfect jewellery for every style and occasion. Discover your signature sparkle today...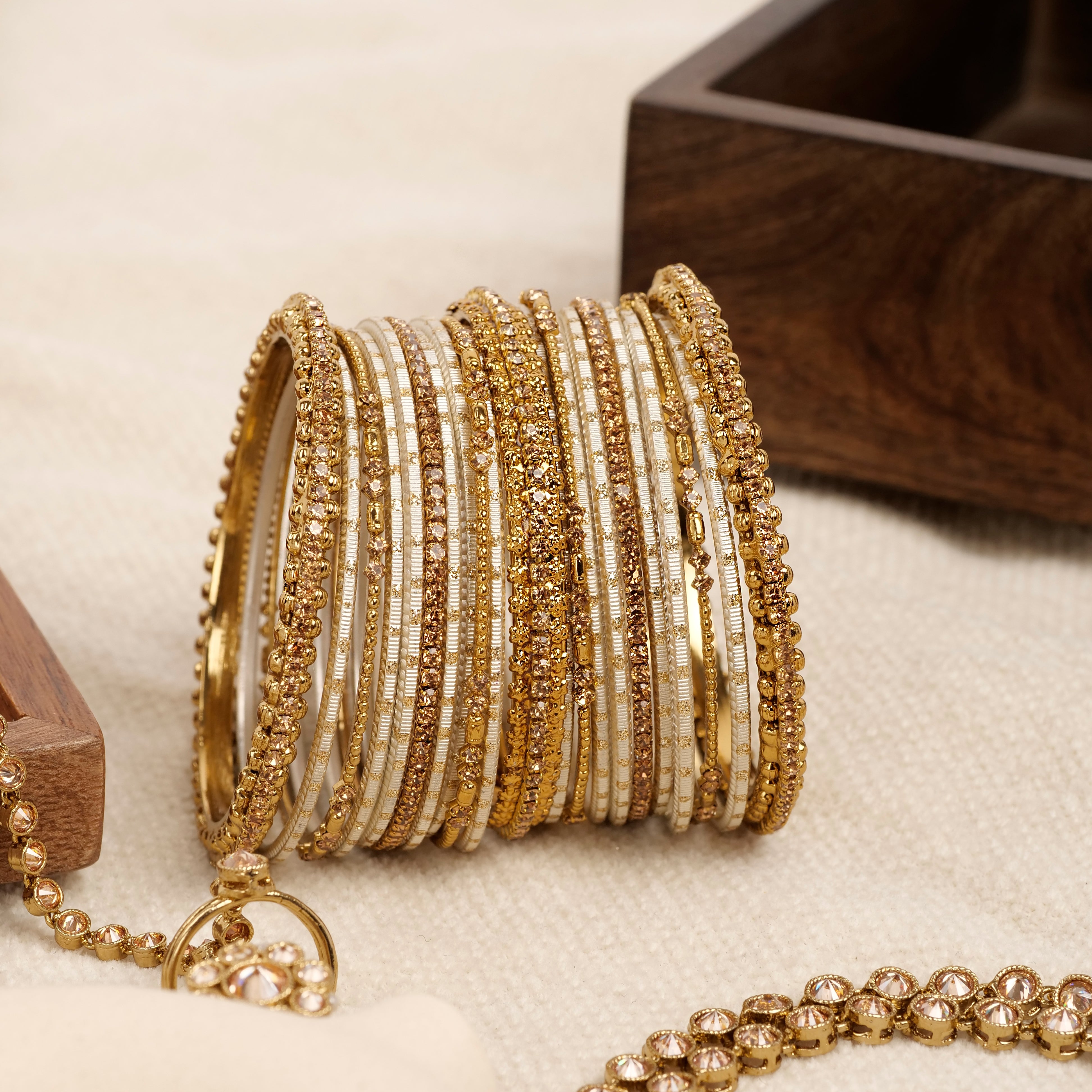 shop the look
How to style
For a lightly embroidered saree consider traditional pieces like jhumka earrings, a long chain and bangles.
A simple lengha with a round or sweetheart neckline - choose a necklace set with bangles on both arms, a hand chain or ring.
If you'd like to go one step further on either of the styles above, simply layer - choose a long chain or necklace set to accompany your neckline and be even more creative with your bangle sets - add some statement kara bangles into the mix!
This is the part that's going to bring your glow - keep it simple and traditional. Choose an up-do or middle-parted hairstyle. This will help you especially when it comes to placing your maang tikka, jhumar or earrings. If you'd like to keep your jewellery and outfit in the limelight, then keep your makeup very understated - a light eye shadow, nude lip and natural coverage.
With any look, be you! Your confidence and charm will carry your own grace and personality - make it your story...